Neapolitan Pizza Recipe (Information & Recipe)
Neapolitan pizza recipe Overview
Also called pizza Napolitana or Naples-styles pizza, the origin of the Neapolitan pizza can be traced back to Naples, Italy.
Although it is usually baked in a wood fire oven, you can always recreate the recipe at home with your regular standard oven and still get the perfect thin crust and delicious flavor.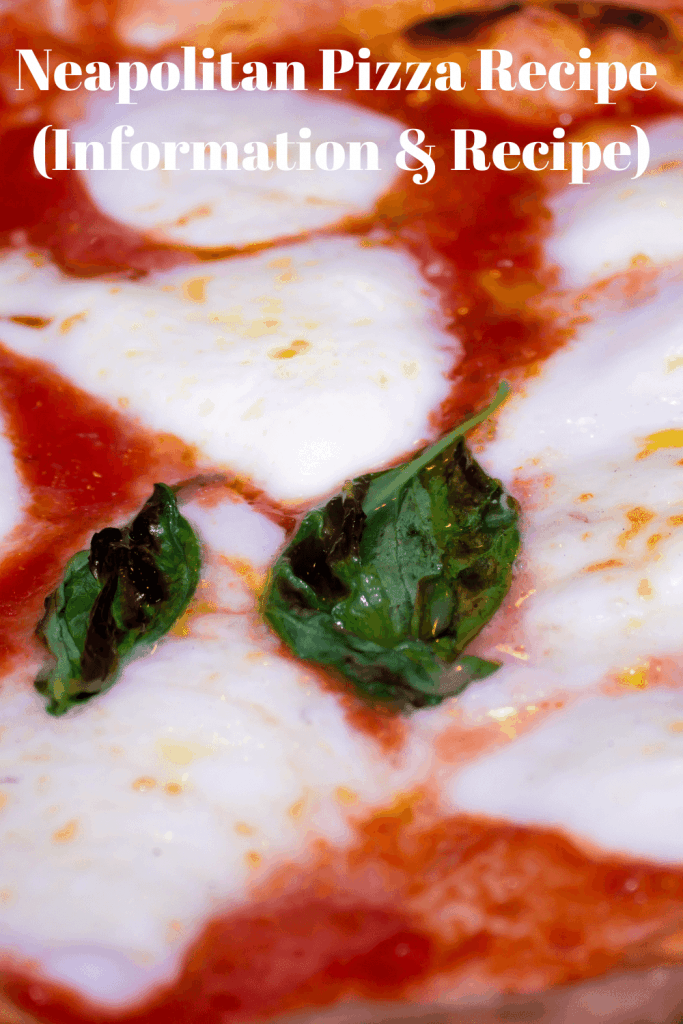 Making the Neapolitan pizza
Some say you can only get the authentic ingredients for a Neapolitan pizza in Italy; we are here to give you the closest option.
Ingredients for making a Neapolitan pizza ( 4 servings)
• 4 cups of flour. Try to get the Type 00 flour. It's an Italian flour that's common in making Neapolitan pizza.
If you are unable to get Tippo, it's okay to use all-purpose flour. Ensure it is unbleached
• teaspoon of active dry yeast
• 2 teaspoons of salt
• Tomatoes- For the closest to the pizza made in Naples, get a can of Italian tomatoes like the San Marzano from the grocery. A 28 ounce can of San Marzano, or any whole peeled tomatoes are fine.
• Basil – for toppings
• Mozzarella cheese –8 ounces of Freeh mozzarella or buffalo cheese
• Olive oil
• Water – 1 cup of water.
• 2 tablespoons warm water to dissolve your yeast
Step by step guide to making the Neapolitan pizza
1. Make your dough.
• Dissolve the yeast in warm water
• Add 1 1/2 cups of water to the mixture
• Mix your flour and salt
• Pour into the yeast water mixture in parts
• keep stirring to make a dough
Note – Your dough shouldn't be too wet or hard. Add more flour or water to get a tacky texture.
• Transfer the dough onto an oily surface
• Knead gently for about 5 minutes
• Cover your dough with a bowl or cloth and leave to rise for 30 minutes.
2. Refrigerate the dough
• divide the dough into four equal parts
• mold each portion to form a ball
• Arrange the balls on an oiled baking sheet.
• rub some olive oil on each dough
• cover with a plastic wrap and put into a refrigerator
• leave overnight for elasticity and a chewy texture
3. Heat your oven
• Before heating your oven, bring out your dough from the fridge and let it sit for about 2 hours
• Place a pizza stone in the middle rack of your oven
• Then preheat the oven to about 500 -550 degrees F for one hour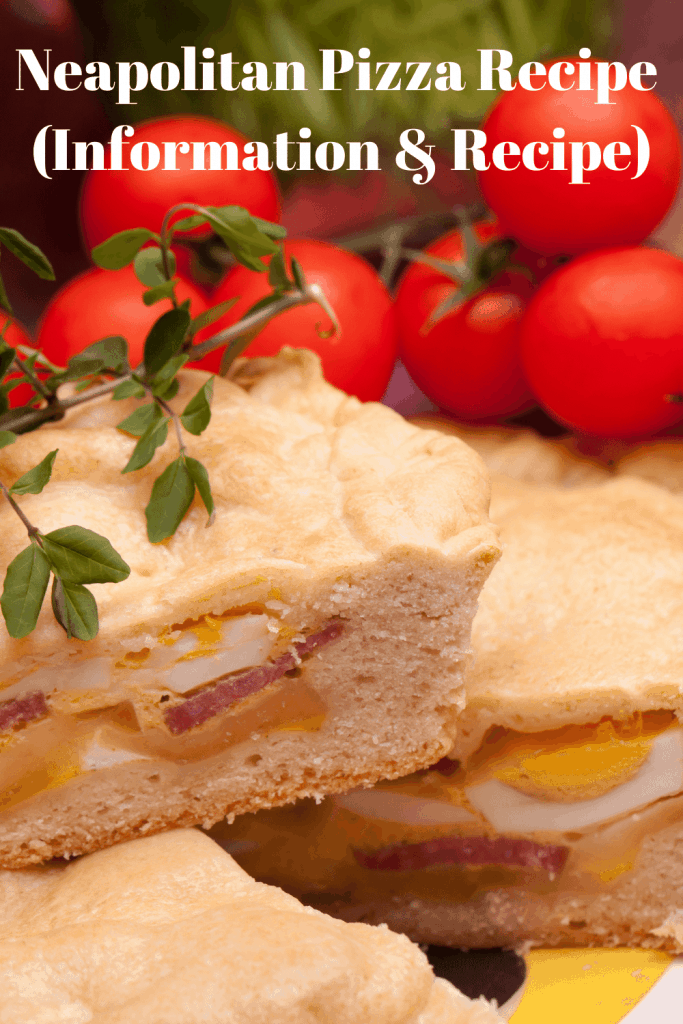 4. Prepare your sauce
• Mix the tomatoes and a teaspoon of salt in a blender
• Blend until smooth
5. Prepare the dough for baking
• Get a baking sheet and sprinkle generously with cornmeal
• Place a ball of dough onto the sheet and gently pull to form a circle
Note – Flour your hands to avoid stickiness
• Spread ¼ of the blended tomato sauce over the crust
• Then add ¼ of your mozzarella fresh or buffalo cheese
• Drizzle 2 teaspoons of olive oil
• Sprinkle salt as desired
6. Start baking
• Gently place the pizza ( dough and sauce) onto the oven
• Bake for about 7-10 minutes or until the crust is golden brown and cheese shows bubbles
7. Garnish your pizza
• Bring pizza out onto aboard
• Sprinkle with basil as desired
• Leave to cook for about 3 minutes and then slice
8. Repeat the process for the next three balls.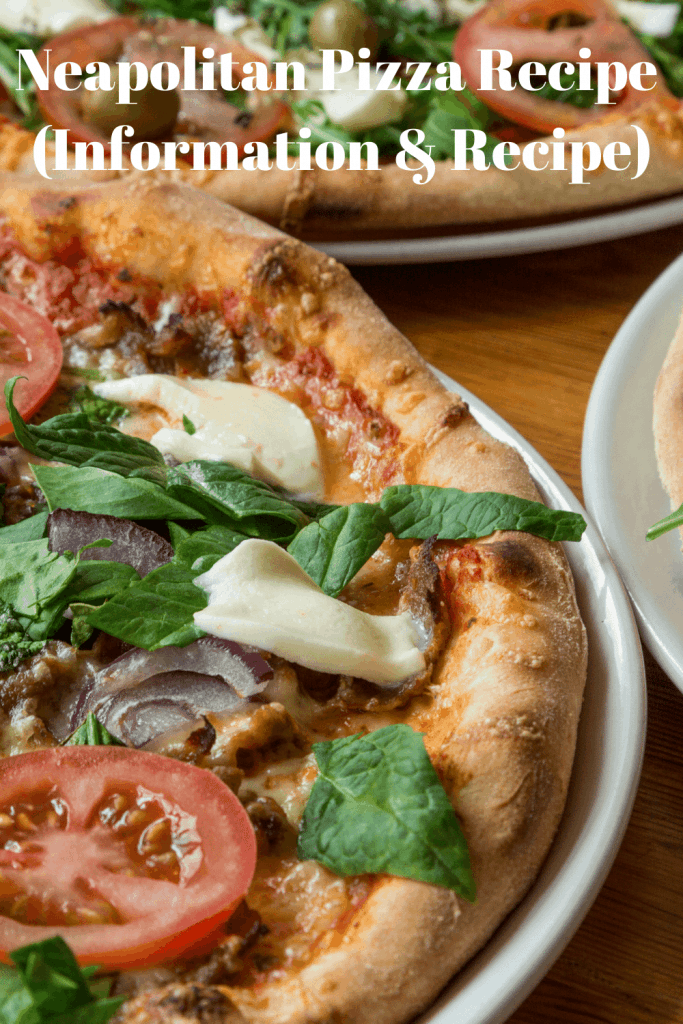 What makes Neapolitan pizza different?
There are two things that make Neapolitan pizzas unique. First, the crust is very thin on the bottom, slightly puffed on the sides, and has black charred spots.
Secondly, because of the Neapolitan pizza's thin crust, it has lesser toppings and sauce than other types of pizza such as the Sicilian and New York-style pizzas.
Can I make Neapolitan pizza in my home oven?
Yes, it is possible to make a Neapolitan pizza in your home oven. However, it is difficult to completely replicate the authentic taste of a Neapolitan pizza since pizza ovens attain higher temperatures.
Is Neapolitan pizza chewy?
Yes, the Neapolitan pizza is slightly chewy, although it also maintains some crispness.
Is Neapolitan pizza wet?
Yes, it is. Expect more wetness towards the center of the Neapolitan pizza.
What's the difference between Neapolitan and Margherita Pizza?
Neapolitan pizza is a general style of making pizza while a Margherita pizza is a type of Neapolitan pizza which uses tomatoes, mozzarella cheese, garlic, and basil for the toppings.
Related Articles