The Secret of Successful Vegan Meal Prep
The plant-based diet has become more and more popular in recent years. The Secret of Successful Vegan Meal Prep will guide you through vegan with the necessary that you need to know.
The vegan lifestyle has also grown in popularity even among celebrities. When you do it correctly, it can be beneficial to your health. It is also considered a great way to lose excess weight.
This article will give you some of the best vegan meal preps and a couple of recipes that will get you excited about this lifestyle.
If you are like most people, you probably get off work late and with a growling stomach.
You probably do not have the energy needed to cook or shop for groceries. The busy schedules are among the reasons why people choose takeout meals which are often calorie-filled.
This is a huge reason why people are gaining weight faster. What is there was a way for you to go home to a delicious home-cooked meal or even go to work with packed lunch?
Meal preps are an excellent way for you to keep track of what you eat and maintain a healthy vegan lifestyle. Here are a couple of reasons why you should consider vegan meal preps:
– They are way cheaper than takeout
– They save you time in the long run- They help you control your weight
– Help you stick to a balanced diet
– Reduces last
-minute stress on what to eat and where to get the ingredients needed.
Cheap vegan meal prep
---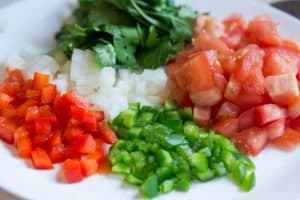 The truth is when most people think about plant-based meals, they never think about how affordable they can be. Honestly, fruits and vegetables are expensive.
A cheap meal in most people's minds is pasta and tomato sauce. It doesn't have to be boring to eat healthy on a budget.
You can enjoy meals that are not only nutritious but also delicious. The good news is that you will not have to break the bank to afford them.
The best way to make cheap meals is to create a grocery list. You also have to make sure that you buy the items when they are in season.
For instance, if there are certain fruits that you love, buy them when they are in season, can and refrigerate them.
That will ensure that you always have enough food and it will cost you much less.
If you can choose, here are a few simple but healthy meals you can make at home:
1. Red lentil burger wraps with pumpkin fries. You can make the lentil wraps easily in your home with lentils or spinach.
Make curry-spiced pumpkin fries and cover them with tortillas. Serve them with plenty of sauce.
2. Broccoli and chickpea curry make this using yellow bell pepper, broccoli, and chickpeas. Add in a little creamy coconut meal and serve with rice or some campfire treats.
Adding a few of these ingredients will ensure that you have healthy, protein-filled meals every day.
3. High protein salad is a simple salad that can serve as a snack or appetizer. If you are not very hungry, you can make it a main meal.
Ingredients:• Canned green kidney beans or read ones• Canned lentils• A handful of arugula• Some capers
The dressing:• Caper brine• Peanut butter• Tamari• Tahini• Hot sauce• Balsamic vinegar Instructions Mix all the ingredients in a bowl with a whisk then add the dressing.
4. Lentil soupIngredients:• Extra virgin oil• Yellow diced onion• Carrots, peeled and diced• Red pepper• Garlic• Cumin• Oregano• Diced tomatoes• Green chilies• Celery Stalks• Smoked paprika• Vegetable Broth• Salt• Fresh cilantro•
Avocado Instructions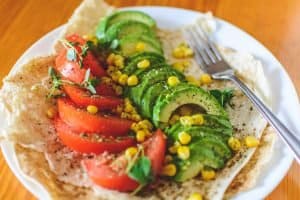 1. Heat the olive oil. Add the carrots, onions, celery, and bell pepper. When soft, add cumin, garlic, oregano, and paprika.
2. Include the chilies, tomatoes, and broth and bring to simmer.
3. Season with fresh cilantro, some dashes of hot sauce, and avocado.
Vegan meal prep high protein diet emphasizes that you should have enough protein in your diet to maintain and build your body mass.
The activities you per-take in your daily life determine the amount of protein you should take, but there is a standard level
(1g of protein per 1kg of your body weight) you should observe always.
Getting enough protein is typically the biggest challenge of pursuing a vegan life least do most people know that there are also high-protein vegan menus.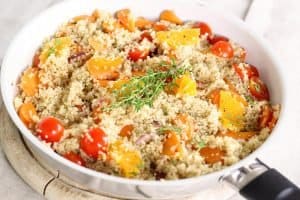 Sometimes you can come across inevitable questions like how do you cover up for protein content when you are only taking veggies.
Perhaps such people want to annoy you, or they sincerely are not aware that there are protein-rich vegetables.
Nonetheless, you still need to plan if you want to get adequate protein on a vegan diet.
Vegan meals that are high in protein do not just have to be fake meat. There are numerous food groups like lentils, nuts, and beans that have high protein content.
The following are a few tips you should consider to get enough protein on a vegan diet;
• Tofu is an integral ingredient for vegans since it contains about 10g of protein for each half-cup serving.
Never miss this ingredient in your list when you are out shopping for groceries.
You should also know that tofu has a tiny amount of calories hence a big bonus if you want to lose weight healthily.
• You can start your day by including a cup of cooked spinach in your breakfast.
• Another ingredient you should consider is the black beans. They have up to 15 grams of protein and nutritionists highly recommend them because they can stabilize your blood sugar levels.
Sometimes your colleague can order a cheesy burger right beside you, and you be tempted to get one too, but when you take black beans, they will get rid of such cravings.
• Last, don't forget about the tempeh. Tempeh is what you get when you ferment soy.
It is very rich in protein (12g protein per cup) and has a unique sweet flavor. You will love the nutty and chewy texture of this vegetable.
There are so many ways you can obtain proteins from vegetables, never let anyone tear you down when pursuing healthy living.
If you stock up your fridge with the above ingredients, you are assured to get enough protein in your diet.
Make sure you take in at least 66.23 grams of protein daily to maintain a highly active and healthy body.
Vegan meal prep service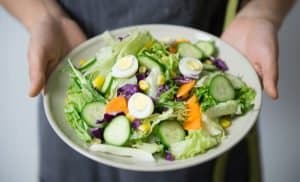 Sometimes (okay most times) when you make a meal for yourself, you tend to overeat- everyone does.
However regularly, you want to make a meal for yourself, but you do not have the time. To ensure that you stay healthy and do not overeat, consider hiring a meal prep company.
First, the company will save you time. Most companies will prepare and package meals for you.
These meals will get delivered to your door. You get to save the time you would have used to go from the store, cook, and clean all the dishes.
Getting a meal prep company is also cheaper because you get quality food, in just the quantities your body needs which translates to less wastage.
The companies buy grains in bulk, so they get discounts from the grocery stores.
Most will pass this discount to you by giving you cheaper meals. Meal preps are healthier because they do not include any additives or sugar.
They use ingredients that are farm fresh and high in fiber which is healthy and very delicious as well.
The foods you will receive are specifically designed to suit your body's nutritional needs.
They are different based on weight, gender, and age. How to choose a great meal prep company.
Here are a couple of features you should look for in a meal prep company:
Meal kits you must make sure that you know what is available. You always want to have options in the foods they offer.
Do they make family-style meals where you can include your family members?
They do deliveries for all meals at once or each meal individually?
This will help you plan yourself better especially if lunch has to be delivered to you at work.
You need to think about the costs of the service. Your budget will determine which companies you choose.
Vegan meal prep Reddit.
Reddit is an excellent source of information. There are some great people there who are willing to share their vegan meal preps.
In this age of information, you get to learn a lot of things from people all over the world.
So, why should you consider the vegan meal preps on Reddit?
The first thing you will learn is that there is no specific size fits all. Each meal, each recipe is different. It is unique.
You may have to try a couple of things to figure out what is most suitable for you.
However, Reddit will give you an excellent list of options that are both adventurous and nutritious.
You will find a great deal of "secret weapons" on Reddit. Each person's family has their secret ingredient that makes their meals stand out.
You may also find a meal that you disliked, but it is different and tasty.
Another great thing about the foods listed is that they are not for celebrities who have access to plants that are rare.
They come from the items that you buy from the store every day. It allows you to prepare foods that you are comfortable with and that you enjoy.
They also give you a macro and calorie breakdown in a way that you will understand. Numerous nerd Redditors will help you figure out the best ratios for your activity levels and body type.
They also recommend some apps that will help you stay on track and meet your daily goals.
Most will tell you that low-calorie diets and high activity levels will hamper muscle growth.
When pursuing a healthy diet, Redditors have tons of information to offer. They tell you how to make food in bulk, how to store it, and how to know if it is still fresh.
They also have pictures that give you more information and inspire you to make better meals.
The presentation of the meals will encourage you and your children to embrace the vegan lifestyle.
Vegan meal prep bodybuilding
It is true that one of the best ways to gain muscle mass is to eat more proteins.
However, if you want to be a bodybuilder and still maintain your vegan lifestyle, you will need a couple of tips.
1. Get enough calories to make sure that your diet gives you as many calories as you need. If there is a deficiency of calories, regardless of the amount of protein you eat, there will be deformities.
2. Eat a lot of vegetables and fruits as a vegan, make sure that you consume plenty of fruits and vegetables.
They will ensure that you have quality nutrient sources and antioxidants. They will help protect your muscles from damage. Your immunity will also get a boost so you will heal faster after strenuous workouts.
3. Consider egg white and soy powders you can take egg white powders and soy. They will dramatically improve your muscle mass.
You should also mix them up with other sources of protein like legumes.
4. Avoid processed foods big mistake most vegans make is to rely on process food. It goes against the vegan rule to eat healthy and fresh foods.
5. Choose Quinoa over rice quinoa is brown rice that has much higher protein content. Brown rice is not a great source of protein, but Quinoa is. It helps you build muscles.
6. Workouts should be short and intense your workouts need to be quick and intense. They will prevent the loss of muscle mass.
Your body will also not have to rely on protein. If you engage in long workouts, your protein needs will be elevated.
7. Vary your food choices make sure that your diet contains a wide variety of foods. It is easy for a vegetarian to gravitate towards certain foods.
However, the more variety ensures you can easily prevent deficiencies and make your diet program more successful.
Vegan meal prep Mondays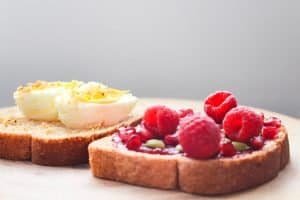 No one looks forward to Monday, especially after a great weekend.
However, did you know that the meals you eat on Monday will speak a lot about the energy you will start your week with?
If you need a great week, start by making a great meal plan that will cover the whole week.
There are a few tips you need to follow to make your meal plans excellent.
• Make it simple• Give it a day and time
• Have fun juggling the different recipes
• Use dependable methods
• Consider how busy you are during certain days.
You may also want to have a couple of containers where you can put your food.
It will save you time since all you have to do is warm the food or add a couple of ingredients.
Here are five things you should consider when choosing the best meal plan:
Your budget Decide how much you can comfortably spend each week on food.
Use that money to find the best deals on the ingredients you will need.
Remember to stock up on whichever vegetables are in seasons.
That will cut your budget in half- in the long run. What health issues should you consider?
Every meal you make for the week needs to consider any health issues you may be suffering.
Therefore consult your doctor and find out which nutrition you will need and the foods that will give you what you require.
What foods will last the longest?
If you are preparing meals that you will refrigerate, consider eating foods that will not last first.
That will ensure that you have fresh food to eat each day. You never want to get food for the day, and it is stale.
Vegan meal prep bowls
Honestly, eating food straight out of a bowl tastes better mostly because the food looks delicious and sweeter.
According to researchers, how you feel about the food you eat does not depend on the food alone.
It is also determined by where the food gets served.
What makes bowl food so great?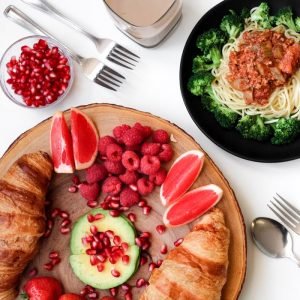 A smaller plate means that you eat less and feel fuller, you also use fewer utensils and makes the flavors concentrated.
It is an effective way of tricking your brain and make you feel better about the food you eat.
It is beneficial for people who are just starting the vegan journey and need some motivation.
Vegetarian meal prep fitness
If you want to stay fit, you need to stick to a diet that gives you all the nutrients you need and helps you burn any excess fat in your body.
Here are a couple of foods that will help you stay healthy and fit.
1. Sweet potatoes in the oven when you cook your sweet potatoes in the oven, they instantly become versatile.
You can eat them for breakfast with a cup of coffee, or you can dice them and throw them in your salad.
They are also a great side dish that will make your meals enjoyable.
2. Prep your legumes in a pressure cooker. Because vegetarians rely so much on legumes, make sure you soak them in water before cooking them.
It will make them cook faster and use less water. Therefore, more nutrients are retained.
You should not rely too much on canned legumes. If you have time, cook them yourself.
3. Dice your vegetables before processing makes it easier for you to choose how much is enough.
You then refrigerate the rest and use them later. It will prevent wastage and ensure that you still have enough food.
Vegan meal prep
Eating well is one of the most difficult things to do in a busy schedule. But, with meal prep and proper planning, you can eat healthy on the go. Meal planning can help save money, time, and make life a little bit easier This way when you come home from a long day at work or school all you have to do is grab something off your shelf and heat it with no cooking require. Let's get started!
Vegetarian meal prep fitness
Meal prep can be used by those who are into fitness and balancing the vegetarian meal is key. Various vegetarian recipes range from breakfast ideas, main courses to side dishes which will provide you with numerous health benefits. Here are some protein alternatives that you can add to your vegan meals.
• Yeast flakes
• Tofu
• Tempeh
• Textured vegetable protein
• Black bean and mung bean nodules
Vegan breakfast meal prep
You can choose from a variety of delicious recipes that will leave you feeling satisfied and energized for the day ahead. Below are some great ingredients that you can to prepare your vegan meals.
• Package of rice pasta
• Packaged tofu (preservative-free)
• Organic frozen vegetables
• Organic canned tomatoes
• Jar of salsa
• Coconut oil (coconut sugar)
• Cashew butter and agave nectar substitute for peanut butter
Here are some breakfast recipes to try:
• Vegan Power Bowl
• Vegan Spinach Quiche
• Green Smoothie
• Breakfast Quinoa
• Vegan Breakfast Burrito
• Grab and Go Breakfast Cookies
Plant-based meal prep for weight loss
If you're looking to lose weight, it can be hard to find a healthy and sustainable solution. You might have tried diets like Paleo or Keto but found that they were too restrictive for your lifestyle. One way of maintaining a healthy lifestyle is through plant-based meal prep. To lose weight, you need to maintain a calorie deficit diet that is centered on whole grains, vegetables, and fruits. Plant-based meal prep is your sure bet to lose weight while reducing eating animal and dairy products.
Conclusion
A vegan diet is not expensive, and it's not a tough life either. In fact, did you know most of the affordable foods are vegan?
You can find all sorts of veggies in any grocery vendor, and inflation doesn't have power over their prices.
Therefore, Vegan life doesn't have to be boring. Inclusive with this guide, you can find numerous options and tons of information online about a vegan diet.
Utilize all that knowledge to get the most from your food and that you stay healthy.
Make sure that your schedule allows you to make healthy meals that you can enjoy the whole week.
Related Articles
Mediterranean Food Regimen For Lifestyles