The Secret Of Different Vegetable Garden Ideas
In these days of greenhouse concept, many people wish to have their vegetable garden, Vegetable Garden Ideas.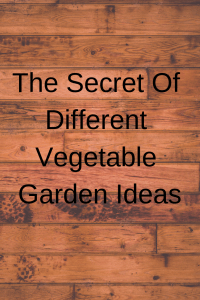 Many also shy away from creating such a vegetable garden because they think that it is a difficult task to accomplish. Especially the newcomers think the work is harder as they do not know where to start.
Beginners only require following a few simple guidelines for becoming successful with the venture. With such guidelines, it becomes easy and comprehensive starting a vegetable garden.
Decide about the crop
To start with one has to decide about the crops that they wish to grow in the vegetable garden. At the same time, it is also important deciding where to grow them.
Usually, a 16 x 20 feet plot can be sufficient for the purpose. The best part of it is that such a plot can cater to the requirements of a small family of three or four members.
Start small
When someone is taking to a new task, it is always good starting with something small in size. Growing the garden in small beds of plots as well as in containers could be good.
Containers are the best solution where the spaces are limited. Once a general idea is developed, it would be good embarking onto something bigger.
Plan and design the garden
It is good making designs on the paper for effectively planning out the designs of the garden. Usually, it would be a good idea to take cultivation of vegetables that one likes.
It could be anything from carrots and radishes to squash or tomatoes and even beans. Such vegetables are easy growing ones, and it is good to take the first of all.
Assess the area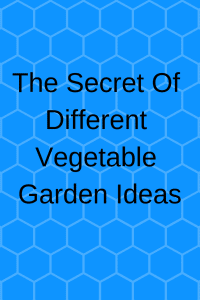 One of the important aspects of vegetable gardening is assessing properly the area of the garden that is suitable for particular areas.
Assessing well the nature of the soil, the environment, availability of water, and such other things can help prepare the right list of the vegetables to be grown. Plant guide books could be particularly helpful for this.
Scanning the landscape
Scanning the landscape and the environment would be the sure shot method of deciding what to plant in the garden.
Especial attention should be given to the sun as well as wind patterns. At least 8-9 hours of full sun is necessary but at times conglomeration of trees in the garden could render this difficult. In such cases, an alternative site would be good to look for.
That is about the sun. However, wind could be equally difficult for crops and can damage them.
Protections such as buildings, fence or such other structures that can help the growth of the vegetable plants and nearness to some permanent source of water like the tanks, wells, or bore wells could be good for the vegetable growth.
Additional requirements
In addition to sun, water, and wind, the soil is also very important. Unless there is proper preparation of the soil, a garden will not thrive. Fall is the best time for preparing the vegetable garden.
Weeds and debris like rocks, sticks, and rake should be removed to make the surface smooth and accustomed to good cultivation. Working the soil with a tiller would be good to give it adequate dressing.
The Secret Of Different Vegetable Gardening Styles
Raising a healthy garden could be possible only when the soil contains sufficient organic materials. Using compost or manure can compensate for organic deficiencies in the soil.
Advantages of these components are improving the texture, fertility as well as drainage of the soil.
Once the soil is worked properly and composed well, it would be necessary to commence the planting on the vegetable garden. Tallest crops should be located at the farthest points of the garden, and shorter ones should form the front.
For the success of the home vegetable garden, it is necessary that the garden is watered properly with a good soaking. During heat spells, the watering should be more frequent.
At the same time, it will be necessary for keeping the weeds down so that the moisture is retained in the garden by addition of mulch. Such activities help reduce the hardening time for the gardener.
Each gardener has his own set of characteristics that create him suited bound farming designs.
If you recognize yourself and also the right farming vogue which will suit the rearing of your organic garden and assist you to yield your vegetables effectively.
The Secret Of Different Vegetable Gardening Styles will reveal you the different styles of vegetable gardening.
Then you just got about getting a footing over different farming enthusiasts. However, what is the various sorts of farming that you simply will look out for?
Here are a number of the categories that you simply will consider:
Residential farming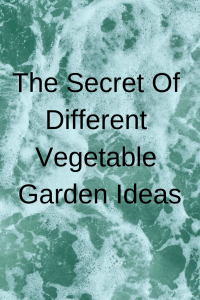 This is the foremost common of all farming techniques. If you are simply a beginner and not nonetheless inclined to provide vegetables for industrial reasons.
Then residential farming is for you. The first purpose of residential farming is to sustain a family or 2 of a gradual provide of vegetables and at a similar time, render aesthetic attractiveness to your cartilage.
Residential farming does not need an excessive amount of house. It also can cultivate in window sills, balconies and different tiny areas.
That has a spare source of illumination, simple to observe and at a similar time, simple to keep up or free from pests.
The great issue regarding residential farming is the ease with that it ushers the farming aspirer from having no information about planting to increasing to different farming designs, whichever deems the flowery of the budding gardener.
Specialized farming
Specialized farming involves non-residential areas that are glorious for its inexperience quality And they also marketed typically in and of itself.
Parks, biological science gardens, amusement components, and different tourer attractions fall into this class. Typically a worker's need is to keep up attributable to its size.
Therefore, they could also need an effective body skill on prime of farming experience.
It additionally tailored for delivering in profit to bound causes or organizations.
Impact farming
If you are up to the challenge of obstruction weeds with stripped prices. Then impact farming is for you.
It involves employing a comparatively tiny house and maximizing its farming potential. The plants are typically crowded along.
Indoor farming
Residential farming is beneath the large scope of indoor farming. Different sorts beneath this class embrace the gardens of conservatories, greenhouses and educational establishments.
Systems for heating and air con may be found certainly breeds of plants.
If you are the sort of gardener who extremely loves cultivating plants in and out of season, then indoor farming is for you.
Water farming
If you would like to garden with stripped supervising and love water organisms, then water farming is for you.
This is often to a small degree of a challenge for many gardeners. As a result of it always does not involve the initial conditions of different ancient farming techniques.
The novelty of water farming appeals solely to those that have ample water facilities to cultivate this kind of farming vogue.
Community farming
If you are motivated by cluster efforts, community farming could also be for you.
It involves targeted efforts of the various members of the community to be ready to facilitate creating a greener place.
It involves an enormous scope, however, the members of the community gave autonomy to vogue their areas in whichever manner they select.
Relative Articles
What Is Organic Vegetable Gardening